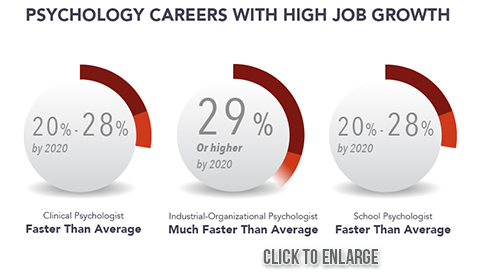 So you have majored in Psychology and are probably wondering what career options are available in that field. The following are some of the best considered psychology jobs that you can choose from. Note that the salary can depends on various factors such as the geographic location, years of experience and educational background.
1. Career Counselor, Average salary: $46,000
Also known as Vocational counselors, career counselors are in much demand. This is thanks to the constantly changing job market that forces people to change careers or move to a different field. A career counselor is there to help such individuals make sober career decisions and utilize tools such as personality assessments and interest inventories.
The work of career counselors entails looking at the clients' histories, job interests, education, skills and characteristics. This is to help them find a job that is perfect for their clients. They also work together with their clients and help them improve their resumes, practice various interview settings and assist them in locating job vacancies. It is also the work of career counselors to help clients dealing with work-related stress and job loss.
2. School Psychologist, Average Salary: $59,440
Just as the name suggests, school psychologists work in an educational setting to assist children experiencing any sort of emotional, social and academic problems. It has become of the rapidly growing career fields within psychology. This is thanks to the increased interest in children's mental health and federal education legislation.
There are plenty of job opportunities in this field for the demand for qualified school psychologists surpasses the number of available candidates.
3. Counselor, Average Salary: $47,530
Your psychology major will definitely come in handy if you choose to be a counselor. Counselors help and guide people suffering from a variety of problems such as emotional stress, educational problems, substance abuse issues and marriage or family misunderstandings. About half of all counselors work in either social welfare or health care settings. Close to 11 percent work for the state and local governments.
As a counselor you can work in hospitals, mental institutions, schools, colleges and private practice.
4. Forensic Psychologist, Average salary: $59,440
Forensic psychologists use psychology to solve different problems in the fields of criminal investigation and law. This profession has been made quite popular by the many detective TV programs such as CSI Miami, books and movies.
It is an exciting career that has exhibited lots of potential for growth. Forensic psychologists work hand in hand with other skilled individuals to solve child custody disputes, investigate cases of suspected child abuse, look into insurance claims and perform child custody evaluations. This job might not be as glamorous as depicted on TV but it has its own thrills.
5. Sports Psychologist, Average Salary: $45,000 -$80,000
Sports psychologists work with athletes and other sportsmen to help them focus better or improve on their careers. They focus on areas such as motivation, injuries and performance. Sports psychologists work in settings such as hospitals, universities, research centers, athletic centers and private practice offices. Their main goal is to help their clients improve their athletic performance. They also use sports to improve mental and physical health of non-athletes.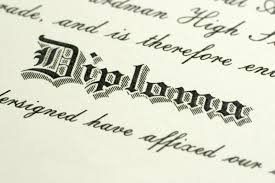 Introduction:
Psychology is a diverse field that draws upon a wide array of topics like science, philosophy and statistics. Your interests and talents should dictate which psychology program is best fitted to your needs. You should also carefully evaluate your educational and professional goals before choosing a psychology master's program. If you are a person fascinated by the human mind or want to help people think in a positive manner opt for a masters in psychology program. Yes, a psychology master's program helps you to explore how the human brains works and responds. This program can provide with advanced skills that are needed to enhance marketability and salary potential in the field of psychology. The job opportunities are also expected to grow by 12% over the next several years.
How to find the best psychology masters programs:
A masters in psychology program allows you to explore and understand the intricacies of human experience. With a master's degree, psychologists can work in schools, health facilities or the in the government. First and foremost of all make sure that the school that offers the psychology master's program is an accredited institution for furthering your education, has incredible reputation for imparting quality education, and provides excellent in-clinic experience and job assistance upon completion. The following is a list of accredited and reputed institutions that offer psychology master's program.
Stanford University: This is one of the prestigious universities in the world that lays emphasis on teaching and researching. As per the statistical survey conducted by the US News and World Report in 2009, Stanford University topped the list of best cognitive psychology schools. Their program is unique as they allow the students to pursue both bachelors and masters in psychology degree under one integrated program.
New York University: This reputed university is duly accredited by the American Psychological Association and offers masters in psychology program for candidates who possess a valid bachelor's degree. Here you can pursue a specialized track in social and consumer psychology.
University of Illinois at Urbana, Champaign: This University has been ranked as seventh in the list of best psychology schools by the US News and World Report survey performed in the year 2009. No wonder it is touted as the world leader in research, teaching and public engagement. The department of psychology has a long standing reputation for excellence and offers nine distinct programs.
Massachusetts institute of technology in Cambridge: This school was also placed eleventh on the list of best psychology schools by the US News and World Report survey undertaken in the year 2009. If you are an aspiring student and get admission into this reputed school you can expect to spend a lot of your time in laboratories and engage in extensive research activities.
Conclusion:
A psychology master's program can open up a whole new world of employment opportunities. You can work in hospitals, schools, rehabilitation centers, physician's offices and outpatient care centers. You can also expect to earn an impressive annual income of $167, 610. A masters in psychology program assures a satisfying career and salary in the health care sector.
Having a major in psychology opens up a world of many opportunities. A degree in psychology can get you a job in many careers. The big challenge is that of finding psychology major jobs that fits your talents and interests.
Here's how to go about it:
Always plan early.
Always remember that failing to plan is always planning to fail. This is the reason you should meet with your career advisors as early as your freshman year to discuss your career interests and options. This will ensure that you will have acquired all the skills, characteristics and knowledge you will need to enter into your career. This means that you will have all it takes to pass any job interview you will attend.
Completely assess yourself.
Always ensure that you figure yourself out to know who you are and what you want from a job. Find all your traits that describes you best and which you can use to convince employers to give you a job. Ask yourself about which skills you have and which you enjoy using. This will provide you with a strong foundation for your job search and enable you pin point the opportunities you are best suited for.
Capitalize on all your connections.
Networking is critical in all careers; especially a psychology career. You should always think about people you have ever met that could give you a psychology job. People who gave you an internship will have no problem in offering you with a permanent job especially if you showed commitment during the internship period. It is also easy to get a permanent job with an agency after volunteering for some time. It is also very important to keep stay in touch with your university professors as employers may contact them looking for a "great" graduate to fill a vacancy. Staying connected to the faculty is also a smart choice even after graduating as you will need letters of recommendation and references.
Look beyond the internet job posting.
The internet is a wonderful job finding tool thanks to its many job advertising websites. However, it is important to note that the internet is somehow limited, for instance, many corporations do not advertise their jobs on the internet. To find these and other opportunities, it is important to read the newspaper, network and visit companies that interests you.
Take full advantage of campus services even after you graduate.
Your campus alumni and career center are usually very interested in your long term success. Some even host job fairs, training and other important events for graduates. Such events provides you with additional skills that will help you get a job and gives you an opportunity to meet with potential employers.
Many people believe that it is hard finding psychology major jobs.
Such people forget that psychology is actually very adaptable and flexible. This means that there are many different career options for those people who major in psychology. You should therefore strive and make the best out of your psychology degree by finding a psychology job by using the above discussed steps.